Men's Shaving Set
$

92.00

AUD

On Sale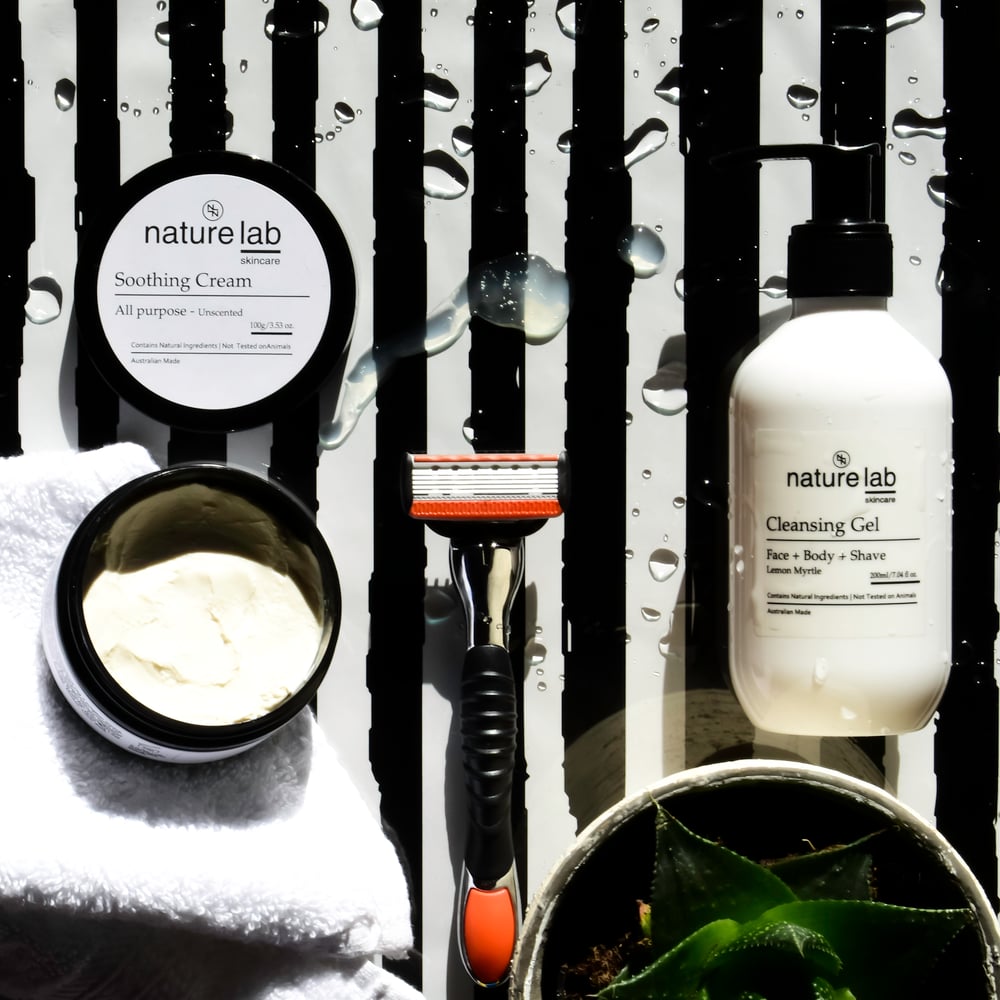 Includes: Soothing Cream + Cleansing Gel + Vegan Shaving Brush
(Razor Blade NOT included)
Our Soothing Cream has been formulated with Natural and Certified Organic ingredients, ideal for soothing and revitalising the appearance of skin. Suitable for all skin types, and all sorts of skin irritations like Razor Rash.
Apply after shaving
Scent: Unscented - Slight Earthy scent from the combination of the ingredients
Size: 100g
Other Benefits: Provides relief : Eczema - Psoriasis - Coldsores - Chafing - Athlete's foot
Other Attributes: All purpose Healing cream, Paraben Free - Mineral Oil Free - Zinc Free
------------------------------------------------------------------------------------
Cleansing Gel | FACE + BODY + SHAVE
A soothing SLS Free and Tear Free Cleansing Gel, formulated with a blend of pure natural oils, Certified Organic ingredients and Lemon Myrtle Essential Oil, that gives you a smoother, closer and more comfortable shave.
Helps unclog pores and remove excess oils while being kind to the most sensitive of skins and gentle for everyday use.
ALL IN ONE! Ideal as a Shaving Gel + Facial Cleanser + Body & Hand Wash.
BENEFITS: Helps soothe Razor Rash
Also assists with Eczema - Psoriasis - Dermatitis - Sensitive Skin -
Perioral Dermatitis - Angular Cheilitis - Rosacea
SCENT: Lemon Myrtle
SIZE: 200ml
Shelf Life: 24 months
-----------------------------------------------------------------------------------
Shaving Brush
Non Animal Bristles
Synthetic Fibers
Soft to the touch
Share